Generations in the Workplace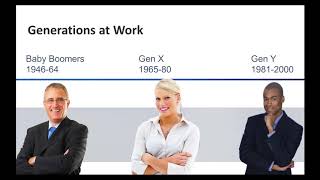 Each generation has a collective memory and unique set of values and beliefs, largely shaped by events in their formative years.
Join us in this webinar to learn how to break through stereotypes and identify generational differences to foster better communication patterns in the workplace.
Mary Ann Rogers is clinical assistant professor of organization and human resources, and accounting and law. Her teaching focuses primarily on communication courses at the undergraduate and graduate levels. She is also a visiting professor at the Singapore Institute of Management.